| | |
| --- | --- |
| | The Buildings |




Anytown Apartments
123 Main Street
Anytown, NY 20317
USA
(212) 555-4321
(212) 555-1234 fax

Send Us

E-mail

© Copyright 2011
Anytown Apartments
powered by Website2Go.com
All Rights Reserved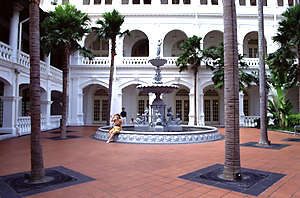 The five distinctive Anytown Apartment buildings are designed to attract the most discerning tenants to Anytown's wooded Smith Park neighborhood. A top-quality design, it has set the pace for apartment design for the millennium, featuring state-of-the-art systems for communications, energy efficiency, and environmental quality.

Beautiful arciform shapes gently rise ten lustrous stories over a campus of lush woodlands and environmentally-sensitive development. Buildings are cutting edge technology in image, functions and use of materials. Prominent views of the building entering Anytown and approaching the park are maximized in the site plan and building aesthetic.

Specifications
Site Area: 14.5 Acres
Total Parking: 360 spaces
Number of floors: 10 in each building
Overall length; 320'
Overall width: 123'
Overall height: (average grade to roof) 125'
Elevators: 5 passenger elevators grouped together with 1 swing passenger/freight service the service level, lower level and the tower through to the 10th floor level.

A loading dock is available with 14' clearance and a 4' dock height.